In "Food Systems", the Forum interviews politicians, civil society representatives, thought leaders, scientists, activists, farmers, business leaders and many others. What do they all share? Ideas and action on how we can deliver a safe, plentiful, and above all sustainable food system that works for everyone.
Episodes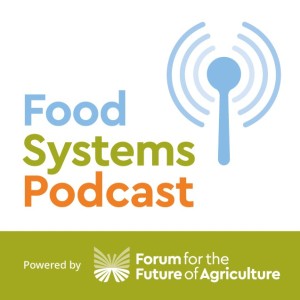 Wednesday Dec 22, 2021
Wednesday Dec 22, 2021
In this episode we talk with Melissa Ho, Senior Vice President for Water and Food at WWF-US, about the major global summits this year, increasing droughts and agricultural management in the American West, whether payments systems for water are the future, as well as land management ideas for better water retention. 
WWF is a Strategic Partner of the Forum for the Future of Agriculture.