In "Food Systems", the Forum interviews politicians, civil society representatives, thought leaders, scientists, activists, farmers, business leaders and many others. What do they all share? Ideas and action on how we can deliver a safe, plentiful, and above all sustainable food system that works for everyone.
Episodes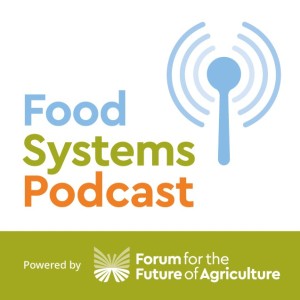 Friday May 07, 2021
Friday May 07, 2021
In this episode we talk to David Cleary, Director for Agriculture at The Nature Conservancy, about the evolution of sustainability in international trade flows, how to improve agreements like Mercosur, and how to ensure that better practices are taken up along the full food chain. 
The Nature Conservancy is a Strategic Partner of the Forum for the Future of Agriculture.