In "Food Systems", the Forum interviews politicians, civil society representatives, thought leaders, scientists, activists, farmers, business leaders and many others. What do they all share? Ideas and action on how we can deliver a safe, plentiful, and above all sustainable food system that works for everyone.
Episodes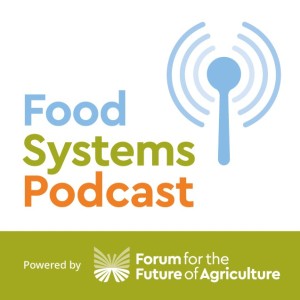 Wednesday Nov 24, 2021
Wednesday Nov 24, 2021
In this episode, we talk with Sébastien Treyer, Executive Director of the Institute for Sustainable Development & International Relations (IDDRI), about a recent study on the shift towards agro-ecology across the EU. Sébastien also discusses the role of innovation & technology and how consumers will be key in transforming the food system.