In "Food Systems", the Forum interviews politicians, civil society representatives, thought leaders, scientists, activists, farmers, business leaders and many others. What do they all share? Ideas and action on how we can deliver a safe, plentiful, and above all sustainable food system that works for everyone.
Episodes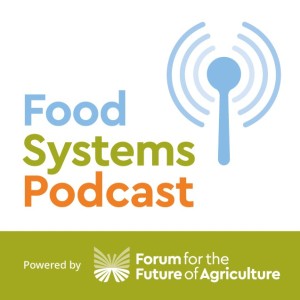 Thursday Oct 28, 2021
Thursday Oct 28, 2021
In this episode we talk with Ken Giller, Professor of Plant Production Systems at Wageningen University, about what regenerative agriculture means in practice, why it is having such a moment in the spotlight now, whether it could be applied in Africa, and what the boundaries of the system might be.