In "Food Systems", the Forum interviews politicians, civil society representatives, thought leaders, scientists, activists, farmers, business leaders and many others. What do they all share? Ideas and action on how we can deliver a safe, plentiful, and above all sustainable food system that works for everyone.
Episodes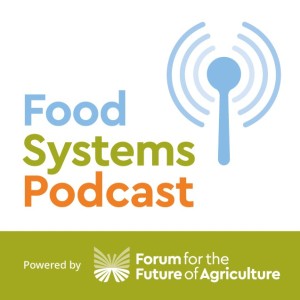 Wednesday Jan 19, 2022
Wednesday Jan 19, 2022
In the first podcast of 2022 we talk to Galina Peycheva-Miteva, farmer and land manager in Bulgaria, and David Wilkinson, Vice President for Agricultural Procurement, PepsiCo Europe, about their views on regenerative agriculture, what it means in the field, and how digital tools interact with this set of practices. Is it plausible on fields across Europe, and can all farmers do it?
PepsiCo is a Supporting Partner of the Forum for the Future of Agriculture.