In "Food Systems", the Forum interviews politicians, civil society representatives, thought leaders, scientists, activists, farmers, business leaders and many others. What do they all share? Ideas and action on how we can deliver a safe, plentiful, and above all sustainable food system that works for everyone.
Episodes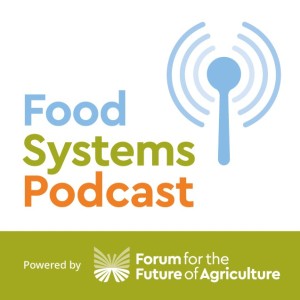 Thursday Jun 01, 2023
Thursday Jun 01, 2023
In this special 50th Food Systems podcast, recorded live at the recent Coceral webinar, Mark Titterington talks to Amer Badawi, Head of Charters & Operations, Supply Chain Division at the United Nations World Food Programme about why the grain trade is important in supporting food security. If you are interested in watching the full webinar including many other sessions it is available online at www.coceralevents.com.