In "Food Systems", the Forum interviews politicians, civil society representatives, thought leaders, scientists, activists, farmers, business leaders and many others. What do they all share? Ideas and action on how we can deliver a safe, plentiful, and above all sustainable food system that works for everyone.
Episodes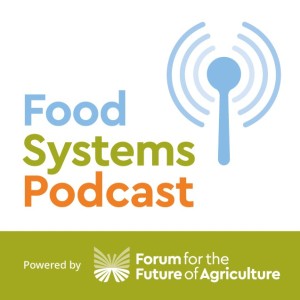 Wednesday Jul 05, 2023
Wednesday Jul 05, 2023
In this edition of the Food Systems Podcast, we travel to the Australian Farm Institute's (AFI) mid-year conference and talk to Richard Heath, Executive Director of the Institute, about where he thinks Australian agriculture is on the journey to sustainability and discuss his key takeaways from the conference, which is focused on sustainability in agriculture including ESG goal setting and targets.