In "Food Systems", the Forum interviews politicians, civil society representatives, thought leaders, scientists, activists, farmers, business leaders and many others. What do they all share? Ideas and action on how we can deliver a safe, plentiful, and above all sustainable food system that works for everyone.
Episodes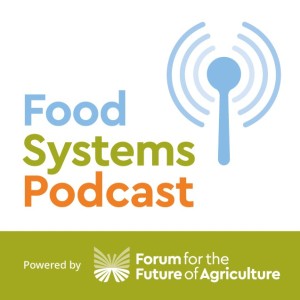 Wednesday Oct 12, 2022
Wednesday Oct 12, 2022
The Food Systems podcast is back! IIn this first episode of our new series we talk with Tassos Haniotis,  former AGRI Director and former AMIS Chair, about Ukraine and the extent to which that conflict has brought into focus some of the uncertainties that have impacted on agricultural markets since the late 2010s and the false dilemmas that Tassos has talked about in relation to the sustainability of agriculture. Is it a false dilemma that people have to choose between either food security or climate action? Find out in today's episode.