In "Food Systems", the Forum interviews politicians, civil society representatives, thought leaders, scientists, activists, farmers, business leaders and many others. What do they all share? Ideas and action on how we can deliver a safe, plentiful, and above all sustainable food system that works for everyone.
Episodes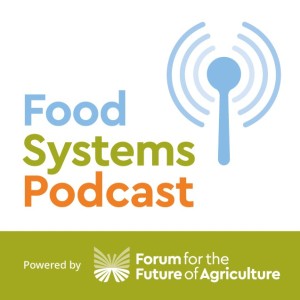 Tuesday Aug 25, 2020
Tuesday Aug 25, 2020
Food Systems talks about Climate Action with Terry Tamminen, former CEO of the DiCaprio Foundation, former chief advisor to Arnold Schwarzenegger, and current head of 7th Generation Advisors, about action that can be taken now to combat the climate crisis. What can the state, the individual, and the private sector do to make a difference, as well as his thoughts on the climate impact of the new Democratic nominees for the US Presidency.