In "Food Systems", the Forum interviews politicians, civil society representatives, thought leaders, scientists, activists, farmers, business leaders and many others. What do they all share? Ideas and action on how we can deliver a safe, plentiful, and above all sustainable food system that works for everyone.
Episodes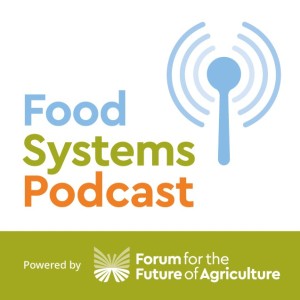 Tuesday Nov 09, 2021
Tuesday Nov 09, 2021
In this episode we talk to Chris Harbourt, Global Head of Carbon at Indigo, about how carbon farming works in the field, how reliable the metrics and economics are, the timescale required to keep it in the ground, and how he sees the future of this developing sector. 
Indigo is a supporting Friend of the Forum for the Future of Agriculture.