In "Food Systems", the Forum interviews politicians, civil society representatives, thought leaders, scientists, activists, farmers, business leaders and many others. What do they all share? Ideas and action on how we can deliver a safe, plentiful, and above all sustainable food system that works for everyone.
Episodes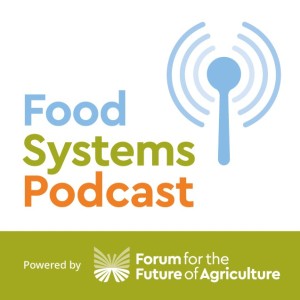 Wednesday Jul 21, 2021
Wednesday Jul 21, 2021
In this episode we talk with Amirul Islam, Operations Manager for South and Central Asia, Asian Farmers Association for Sustainable Rural Development, about the impacts of Covid-19 and climate change on farming in the region, the difference between land tenure and ownership, his expectations for the UN Food System Summit and much more.