In "Food Systems", the Forum interviews politicians, civil society representatives, thought leaders, scientists, activists, farmers, business leaders and many others. What do they all share? Ideas and action on how we can deliver a safe, plentiful, and above all sustainable food system that works for everyone.
Episodes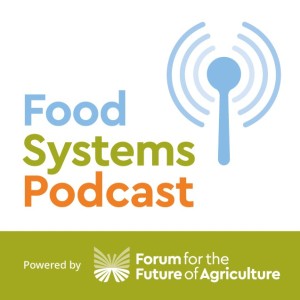 Wednesday Nov 16, 2022
Wednesday Nov 16, 2022
In this episode we discuss with Shari Rogge-Fidler, President and CEO of the Farm Foundation, based in Chicago, USA, how she thinks agriculture could provide solutions to tackle climate change. As a farm owner and operator herself, she explains her thoughts on the position of farmers on this matter, and the role they are aiming to achieve, also at a political level. She also explains why the Farm Foundation recently joined with the Forum, AFI and CAPI, to launch the Global Forum for Farm Policy and Innovation (GFFPI).